Toronto Maple Leafs: How realistic is Toronto as a hub city for NHL return?
The Toronto Maple Leafs could potentially host playoff games, as MLSE has reportedly offered to cover COVID-19 testing if Toronto is chosen as a hub city for the return of the NHL.
Toronto Maple Leafs fans have had to accept the likely reality they will be unable to watch their team play live, whenever the 2019-20 NHL season restarts. There may be some degree of solace however, if Toronto is chosen as a hub city for the resumption of play.
In this respect, Maple Leafs Sports and Entertainment has apparently made an enticing offer to persuade the NHL to pick them as a hub city. As reported by Kevin McGran of the Toronto Star, MLSE is willing to pay for all the testing of its players.
Just as — if not more — importantly, MLSE has also offered to helping others in the city with testing. This proviso had to be included, when you consider how much negative publicity MLSE would have received for essentially putting the health and safety of professional athletes above that of the general public.
News of this offer came courtesy of Ontario premier Doug Ford. As per McGran, Ford said:
"What I understand, all tests will be supplied by MLSE. The cost will be absorbed by MLSE or the NHL, whoever it might be. And I guess through that, when they set it up, then they'll actually donate some of the time of the testing area to the public, as well. So they're giving back to the public on top of testing their own players, which I thought was very thoughtful of them for doing that."
The NHL is looking to have four hub cities for when the 2019-20 season restarts. The reason for four, is connected to the most popular plan to just go straight to a 24-team playoff tournament.
This prospective plan was first reported by Mark Spector of Sportsnet. The top six teams in each division would be seeded and then play in four mini tournaments in one of the allocated cities.
As we wrote, the top two seeds would play a best-of-three series, to determine the division winner. Meanwhile, the third seed would meet the sixth seed and the fourth seed would face the fifth, for the right to continue playing.
In respect of Canadian cities, Toronto is in the running along with Vancouver and Edmonton. The question is, how likely is it for Toronto to be picked by the NHL as one of their hub cities?
Any considerations has to include the latest statistics in respect of the ongoing spread of the COVID-19 pandemic. As per Maryam Shah of Global News, Canada had a total of 66,425 cases and 4,569 deaths as of Friday.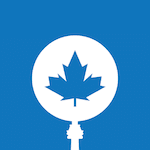 Want your voice heard? Join the Tip Of The Tower team!
Write for us!
Ontario is second only to Quebec in respect of the majority of cases and deaths. As of Friday, there were 19,598 cases and more than 1,500 deaths in Ontario.
Of course these figures are for the province as a whole rather than Toronto specifically. And while Ontario's chief medical officer of health Dr. David Williams said cases aren't decreasing as fast as he'd like, the province at least appears to be in a slow plateau.
With their setup, there is no denying Toronto would theoretically be an ideal city to host an NHL playoff tournament. However, the reality is Edmonton would arguably be a better choice, especially if the league only decides to pick one Canadian city.*
As per Spector, Edmonton has enough hotels within a two-block radius of Rogers Place, as well as a practice rink attached to the complex. In addition, as per Shah's report, Alberta as a whole has around 6,000 confirmed cases and 115 deaths; this is a significant difference, even allowing for the difference in population size.
For the cities of Toronto and Edmonton specifically, we should also consider a recent report by Frank Seravalli of TSN. Seravalli wrote that Toronto accounted for around one-third of Ontario's reported positive tests, while Edmonton only accounted for 13 percent of Alberta's total positive cases.
Ultimately, we would be more than happy if Toronto can be a hub city and if the Leafs can essentially be a home team for playoff games. However, the health and safety of everyone has to be the main priority, and it will be interesting to see what reassurances MLSE can provide for the NHL.
* In fairness, Canada should have at least two of the four proposed hub cities. Purely based on statistics, the United States has a significantly more challenging issue with the pandemic, compared to their colleagues north of the border.
What is your take on Toronto being chosen as a hub city for when the NHL returns? Do you believe they are a realistic option? Share your thoughts in the comments section below.