NFL Playoff Preview: How the Buffalo Bills stack up against the Houston Texans
The NFL's opening round of the playoffs, known as the "Wild Card round" begins this Saturday with a very intriguing matchup between the Buffalo Bills and the Houston Texans. 
It's been just over 24 years since the Buffalo Bills last won a playoff game on Dec. 30, 1995, and Bills Mafia is ready for that to change.
Saturday's AFC Wild Card round game between Buffalo and Houston presents the Bills with a great opportunity to end their miserable playoff losing streak. How do these two teams stack up?
Offensive comparison
Houston's weapons make for tough test
The Texans' passing offense ranked 14th in yards per game (YPG), 10th in passer rating and 6th in completion percentage in the NFL in 2019. Quarterback Deshaun Watson had 26 TD, 12 INT and 413 rushing yards to go with 7 rushing TD. From a defensive standpoint, Watson presents a difficult challenge since he's not afraid to step outside the pocket and make a play, has a strong, accurate arm and can create plays out of nothing with his legs.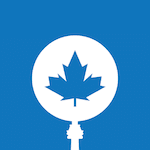 Want your voice heard? Join the Tip Of The Tower team!
Write for us!
Wide receiver DeAndre Hopkins' numbers are down compared to the last two seasons, but he still put up good numbers with 104 rec, 1165 yards and 7 TD. Darren Fells proved himself to be a good option at receiver as well, having 34 rec, 341 yards and 7 TD. It should be noted that the Texans are 5-0 in games that Fells has a touchdown in, so he's a potential X-factor in this one.
Hopkins and Watson remain the catalysts on offense for the Texans, but their rushing game is what puts them over the top. They ranked 9th in rushing YPG at 125.6 and running back Carlos Hyde had his first 1000 yard season in his career, with 1070 yards, 6 TD and 4.4 yards per carry. Duke Johnson is a very good secondary option from the backfield and had a great year as a receiver too, with 410 yards and 3 TD.
With a good balance between passing and rushing, the Texans have a very respectable offense with some high-caliber weapons in Watson and Hopkins. They ranked 8th in the NFL with 34.8 yards per drive, making them a very dangerous opponent in any playoff matchup.